Birds Without Borders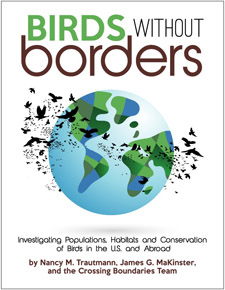 In Birds Without Borders, students analyze spatial and quantitative data, examine trends, make predictions, create management plans, and present and defend their results. Non-fiction texts and multimedia resources provide context and background for scientific exploration of real-world biodiversity data and issues in settings ranging from local to international.
Wherever we live, birds share our environment. Birds provide compelling hooks to our local environment and links to foreign lands. They also provide essential ecosystem services, ranging from pollination and seed dispersal to garbage disposal and nutrient cycling.
The award winning Birds Without Borders can be used as a module in biology, environmental science, general science courses, AP biology, or any other applicable science elective. The student readings and activities have been successfully used in courses ranging from seventh grade through advanced placement. This broad range is possible with differing types of scaffolding and levels of sophistication expected in data analysis and application of the results.
Recently, Birds Without Borders won the American Association of Publishers Revere Award in the Science, Health and Environment subcategory.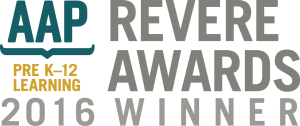 This book is available through the Cornell Lab of Ornithology and Amazon.
The print and ebook are available from GISetc.
Below are the publically available links for each investigation. Downloadable versions of the student worksheets and some other materials are available through the Carte Diem website for those who have purchased the book.
Teacher Portal - password protected
Investigations 1 & 8 are available for FREE through the Cornell Lab of Ornithology website as well.
Request Form - Free Investigations
Investigation 1. Discovering the Ecological Roles of Birds
Conservation Scientist Videos
Marita Davison– (streaming) (download)
Taza Schaming – (streaming) (download)
Why Birds Matter infographic - Interactive Graphic (uses Flash)
Wordle (word cloud creation)
Why Do Birds Matter? (Audubon Magazine)
What Are Species Worth? Putting a Price on Biodiversity (e360 - Yale)
Investigation 2. Exploring Habitat Needs of Nesting Birds
ArcGIS.com Birds 2 Map (NYS Breeding Bird Atlas)
Interactive PDF Birds 2 Map (NYS Breeding Bird Atlas)


Investigation 3. Determining Annual Life Cycles of Local Birds
eBird
All About Birds
Nate Senner's Conservation Scientist Video (streaming) (download)
Investigation 4. Modeling Bird Population Trends
eBird's Animated Occurrence Maps
Indigo Bunting
http://ebird.org/content/ebird/wp-content/uploads/sites/55/INBU_large.gif

Lazuli Bunting
http://ebird.org/content/ebird/wp-content/uploads/sites/55/LAZB_large.gif

Painted Bunting
http://ebird.org/content/ebird/wp-content/uploads/sites/55/PABU_large.gif

Northern Cardinal
http://ebird.org/content/ebird/wp-content/uploads/sites/55/NOCA_large.gif
Investigation 5. Tracking Birds with Citizen Science
eBird's Animated Occurrence Maps
eBird's Range and Point Maps
eBird's Line Graphs
All About Birds (for Range Maps)
State of the Birds 2014 (extension activity)
Investigation 6. Investigating Bird Biodiversity Across the Americas

Investigation 7. Exploring Bird Conservation Needs at Home and Abroad
ArcGIS.com Birds 7 Map (Bird Species Richness in N and S America)

Investigation 8. Creating a Conservation Plan

Conservation Video: State of the Birds
(streaming)
(download)
Saving Our Shared Birds Report
Capzles
Epals
BirdSleuth Action Map